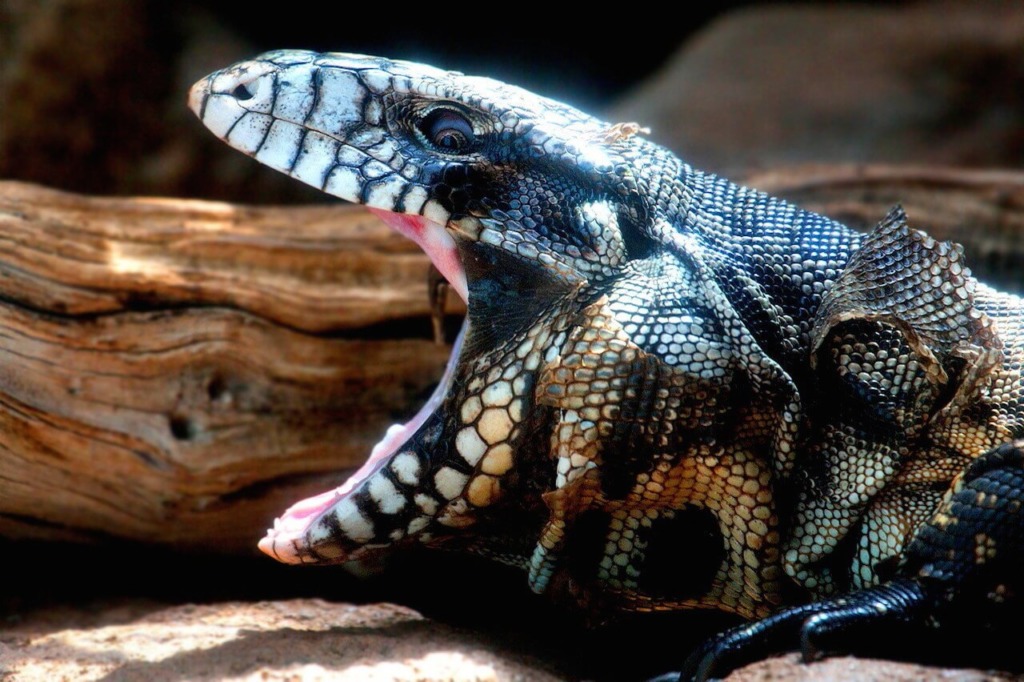 Common name: common tegu
Scientific name: salvator merianae
Source: wild
Country of origin: Argentina
Color-Matte Sky Blue
We can make any rifle sling, ammo pouches, holsters, keychains and more. Keep in mind that the lizard is small in size and may need to be pieced together.
Lizard skins don't get nearly enough love from the average fashion designer. Sure, crocodile and alligator leather are widely recognized as top-tier fashion materials, and python skins are an ever-popular choice, but you don't often hear much about major fashion projects using lizard skin.
One of the reasons that we use the term lizard skin is that there are actually a few different species of lizard that fall under this skin category.
For example, there are three kinds of lizard skin that Pan American Leathers frequently offers:
Teju lizard, or Tupinambis Merianae. This lizard comes from the Southern portions of South Africa. The scales of the Teju lizard are small and almost square-shaped, with larger rectangular scales along the belly. Like a python, the Teju's skin has irregular color patterns that vary by subspecies.
Ring lizard, or Varanus Salvator. Hailing from Indonesia, the ring lizard's skin has a series of small round color patterns in its scales, hence the name. Like the Teju lizard, the ring lizard's scales are small and square-like, with larger, more rectangular, scales along the belly.
Nile Lizard, or Varanus Niloticus. Mostly found in Sudan, the Nile lizard has smaller scales than the ring and Teju lizards. The belly scales on these hides are still larger and more rectangular than the back scales.
While these hides all have similarities such as in the size of their scales and the overall size of the hide, the individual colors vary and the shapes of the scales can be subtly different. This gives you a little more variety when ordering lizard skins than you might have originally expected.
Choose any items from our list below and you will see the exotic leather skin listed as an option!