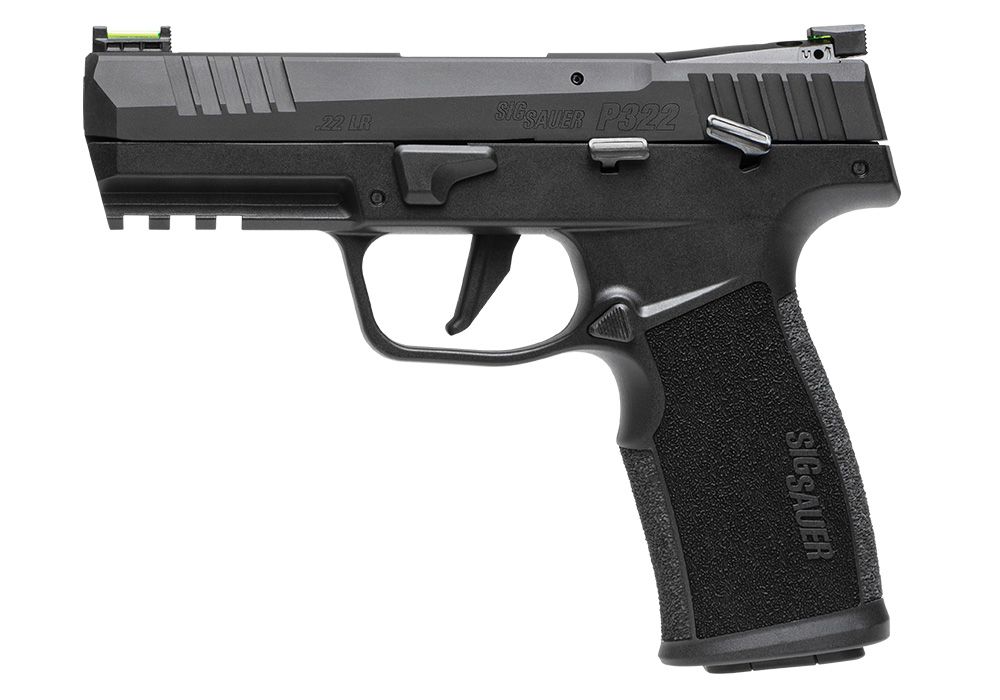 Models
Browse by individual sku to find the right product for you.
AVAILABILITY
SKU
CALIBER
MAGS INCLUDED
SIGHTS
THREADED BARREL
PISTOL SIZE
OVERALL LENGTH
OVERALL WIDTH
HEIGHT
BARREL LENGTH
WEIGHT
SIGHT RADIUS
ACCESSORY RAIL
TRIGGER ACTION
TRIGGER TYPE
GRIP MODULE
GRIP COLOR
BARREL MATERIAL
FRAME FINISH
FRAME MATERIAL
FCU MATERIAL
SLIDE FINISH
SLIDE MATERIAL
MANUAL SAFETY
OPTIC READY
322C-BAS
22LR
(2) 20rd Polymer Mag
Fiber Optic Front / Adjustable Rear
Yes
Compact
7 in [178mm]
1.4 in [36mm]
5.5 in [140 mm]
4 in [102mm]
17.1 oz [484g]
6 in [152mm]
M1913
SAO
Flat / Curved (both included)
Compact Polymer
Black
Carbon Steel
N/A
Stainless Steel / Polymer
Hard Coat Anodized
Alloy
Yes
Yes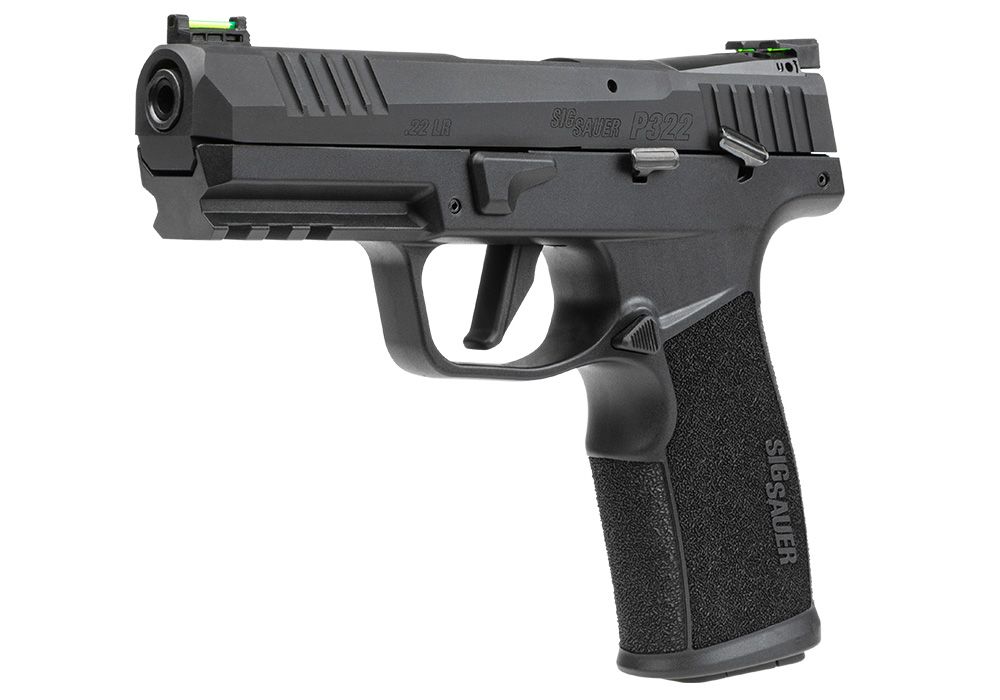 DETAILS
Introducing the new P322. With an unprecedented 20+1 round capacity, the new P322 gives you 21 reasons to love 22.
The new P322 was completely designed and built by SIG SAUER in New Hampshire and is loaded with premium features, including an optic-ready removable rear sight plate so you can easily add a ROMEOZero red dot optic without the use of adapter plates. The P322 also comes with a threaded barrel adapter making it suppressor ready right out of the box, and with its ambidextrous controls, interchangeable flat and curved triggers, and fiber optic front and rear sights the new P322 is the highest capacity, most advanced 22 pistol in its class.
20 Round Magazine Capacity
Optic Ready Removable Rear Sight Plate
Suppressor-Ready With Included Threaded Barrel Adapter
Interchangeable Trigger Shoes  (flat and curved included)
Fiber Optic Front and Rear Sights
Ambi Controls With Reversible Magazine Catch
Magazine Loader Included
Includes (2) 20rd magazines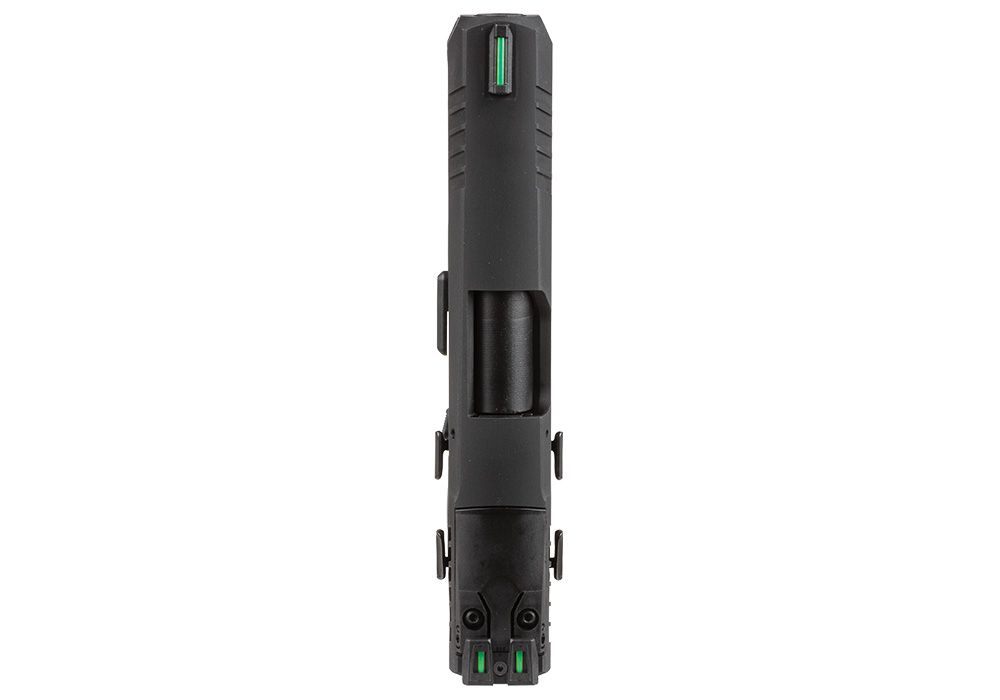 SOCIAL MEIDA LINS:
https://www.facebook.com/MTRCustomLeather/
https://twitter.com/MTRCustomLthr
http://www.instagram.com/mtrcustomleather.com
https://www.pinterest.com/mtrcustomle0877/pins/
https://www.youtube.com/channel/UCtRq6Rq87k-NteeBKQpOYGg
https://www.linkedin.com/in/mtrcustomleather

Customer Service:
em: sales@mtrcustomleather.com
ph: (336) 879-2166 or (336) 879-2767
https://www.facebook.com/MTRCustomLeather/
Check out our sister site:
www.southernedc.com
Check out our EBAY Store:
https://www.ebay.com/usr/mtrcustomleather
After Hours:
*Feel free to google message us or facebook message us
*Visit our site for a fast response with ANNA in our LIVECHAT experience
https://www.mtrcustomleather.com
Shop handmade leather product from a small business in USA with all USA materials.